Welcome to episode 85 of Holly Jolly X'masu! In this episode, I'll be talking about the Christmas music from the Spacemen.
These really are three of my favorite records. They helped embody the excitement of collecting when I first got started. It felt like the more I searched for and researched them, the closer I'd get to finding a copy. I'd find listings at record shops where they'd gotten one in months earlier, but had sold out before I even knew the shop existed. I even exchanged emails with one collector who had finally found copies of his own, and who assured me I'd love them if I ever got them. They seemed so out of reach for so long, I was honestly shocked when I got all three over the course of three months.
I hope the Spacemen sent you over the moon. They were a great, if short-lived band whose distinctive sound helped them stand out from their contemporaries. Join me back here on the 25th for my fourth Christmas in July episode. If you haven't listened to the others, you're in for a real treat. "Christmas in Summer" songs are somewhat popular in Japan, and each year I've collected a selection of them to cover for Christmas in July. I wasn't sure I was going to be able to do another one this year, but I managed to win copies of two songs that I'd nearly given up hope of owning, so I'm not only able to do one this year, but I found enough others to set some aside from next year. I haven't finalized my selection, but I have a couple really rare songs lined up that you're sure to enjoy.
As always, any feedback on this episode would be appreciated. If have any suggestions, or if you'd like to recommend a song or album for a future episode, drop me a line and let me know.
Remember, I've added a button to my Ko-fi page. If you'd like to support me one cup of coffee at a time, a donation is only $3. I've also opened a Redbubble store. I only have a couple designs up, but keep an eye on it as I'll be trying to add more. Half of any proceeds or donations received will be donated to support the people of Ukraine, while the rest will be used to purchase new Japanese Christmas music to review for future episodes. You can also find me on Facebook, Instagram and Twitter. And if you get a chance, leave me a review on iTunes. Thanks!
Listen to this episode of the Holly Jolly Xmasu Podcast
Author: Scott Leopold
Title:
Episode 85: The Spacemen's Christmas Music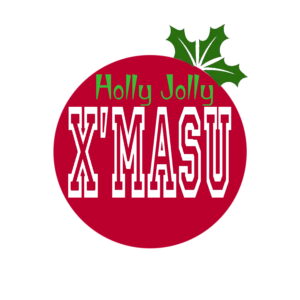 https://christmaspodcasts.com/wp-content/uploads/2020/11/hollyjollyxmasu-scaled.jpg
2560
2560
e_xander
https://christmaspodcasts.com/wp-content/uploads/2023/06/logo4-300x138.png
e_xander
2023-07-10 22:58:16
2023-07-11 05:58:34
Episode 85: The Spacemen's Christmas Music