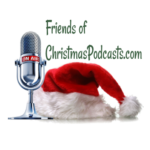 The Victorian Christmas is defined by many diverse things over a 60-year period of the 19th century. In this episode of the Merry Little Podcast we explore the struggle the media had in defining the very face of Christmas during the Victorian Era – Santa Claus.
Moore's poem, A Visit from St. Nicholas, made very clear who Santa was and what he looked like. But from the start of the century to the end, Santa evolved into two really different looking men — thanks to the media, to product producers and merchants who all laid claim to him.
This episode explains why and how that happened.
We also delve into Christmas for the American slave, the song O Little Town of Bethlehem, and we share the names of great Christmas influencers of the century that we don't hear much about any more – namely the writers Edgar Allan Poe and Henry Wadsworth Longfellow.
This episode also touches on the emerging 19th century trend in recognizing Thanksgiving as an official holiday. Although Thanksgiving had enjoyed better than 200 years of celebration in the United States it really came together with Christmas in the mid-19th century as part of one very meaningful season for Victorian celebrants. Thanksgiving, too, brought its share of superstars to the 19th century Christmas table.
This episode happily features the brilliant work of Tom Mucenieks with his song titled Jingle Bells: Sad Christmas. See his links at:
YouTube: https://www.youtube.com/watch?v=Xc2HRnNnK8o
Instagram: https://www.instagram.com/toms.mucenieks/
Facebook: https://www.facebook.com/toms.mucenieks2
Twitter: https://twitter.com/toms_mucenieks
Episode sponsor – Christmas Hall of Fame:


Listen to this episode of the Merry Little Podcast
Author: Merry Podcaster
Title: The Victorian Christmas, Part III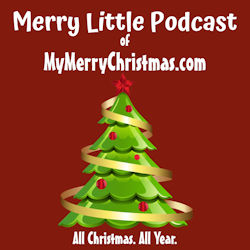 https://christmaspodcasts.com/wp-content/uploads/2020/06/merrypod.png
1500
1500
Christmas Podmaster
https://christmaspodcasts.com/wp-content/uploads/2023/06/logo4-300x138.png
Christmas Podmaster
2020-08-10 02:02:50
2020-09-24 15:51:13
The Victorian Christmas, Part III