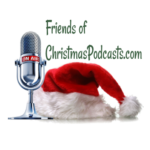 Hey everyone, due to a change in work schedules and birthday's we are not able to have a podcast for a few weeks. We we will be back on June 16th to start talking all about John Lithgow!
This gives you a few weeks to get caught up 🙂
Our Podcast Website:
bit.ly/3jWsLfr
Listen to this episode of Santa By the Minute Podcast
Author: santabytheminute
Title: We are taking a 2 weeks Vacation…be back to talk all about The Lithgow Minute Soon!