Hello you beautiful people, you have been sorely missed.
It's Episode 12 of the podcast and this week we're proud to announce we have a Number 1 fan (self-appointed) and he shares his Worst Christmas Present Ever.
As mentioned in the last episode, the wonderful Rachele Teasdale sent through some Aussie Christmas Songs and we find out if your host is familiar with them (spoiler alert: no he isn't).
Here's the songs:
He's the Aussie Santa by Bucko & Champs
https://youtu.be/0sGqk1aYmk8
Christmas Photo by John Williamson
https://youtu.be/ctvh9GVckTE
The Aussie Christmas Song by Batesy
https://youtu.be/FVCCIx0YxOo
Six White Boomers by Rolf Harris
https://www.youtube.com/watch?v=hlSsffF2xhA
Good King Wally by Bucko & Champs
https://youtu.be/_hcMF3SacCw
White Wine in the Sun by Tim Minchin
https://www.youtube.com/watch?v=fCNvZqpa-7Q
This week's recommendation is also this week's Santa Claus is NOT Coming to Town.  It's the excellent Christmas Past Podcast and the presenter, Brian Earl, tells the story of how he discovered the truth about Santa.
Christmas Past talks about the history of all the traditions we love at Christmas, it's educational and entertaining and the website is also lots of fun.
Here's a link:
christmaspast.media
Yule Lad of the week is Pot Scraper, he has an ingenious method to help him steal your pots and give them a good scraping, but I can't help thinking this could all be avoided if people would just clean their pots and pans.
If you want to get in touch you can email us at totalchristmas@gmail.com or visit the website totalchristmaspodcast.com.
Merry Christmas
Listen to this episode of Total Christmas Podcast
Author:
Title: Episode 12 – Aussie Christmas Songs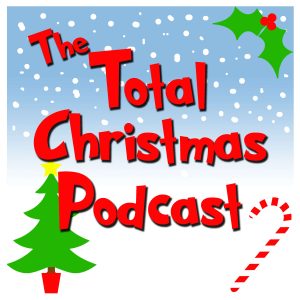 https://christmaspodcasts.com/wp-content/uploads/2020/08/totalchristmas-scaled.jpg
2560
2560
Christmas Podmaster
https://christmaspodcasts.com/wp-content/uploads/2023/06/logo4-300x138.png
Christmas Podmaster
2020-09-06 06:06:09
2020-09-06 06:06:09
Episode 12 - Aussie Christmas Songs