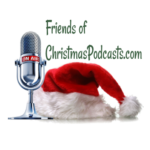 It's Episode 18, and this one is actually over an hour long.  Who'd have thought we'd have enough exciting stuff to fill an hour?  Well we don't it's about 3 minutes of gold and the rest is drivel, but don't let that stop you.
The present suggestion is to adopt an animal on behalf of someone.  They'll get a pack of pictures and stuff and usually you get the change to visit the zoo or sanctuary for free, plus it's helping a good cause.
Because it's Christmas, why not adopt a reindeer.  Here's a link to the Cairngorm Reindeer Centre in Scotland:  https://www.cairngormreindeer.co.uk/
We have a story of shame that is also a Christmas unsolved mystery.
Then we find out how the boys from Jingle Jank Podcast found out the truth about Santa Claus.
Robin sings that all time Christmas Classic:  When Santa Got Stuck Up The Chimney.
Then for a change we feature some great Christmas tunes from some independent artists.
We have songs from Johanna Jones, Sarah Glassman and Rob Vischer.   You should definitely give their stuff a listen.
Then it's the moment you've all been waiting for.  It's the return of the Christmas Movie Quiz.  This time Sean Sotka from the Christmas Podcasts Podcast tries his hand and I've got to say, he does pretty well.
Here's a link to Sean's podcast:  https://christmaspodcasts.com/series/christmas-podcasts-podcast/
This episode's Yule Lad is Door Sniffer and it's not as exciting as it sounds.
The recommendation this week is Weird Christmas with Craig Kringle and if you've never listened, you should.  Here's a link:   https://weirdchristmas.com/category/podcast/
Then I repeat the offer of a handmade card from our resident artist Robin, all you have to do is record and send us a story.
If you want to get in touch you can email us at totalchristmas@gmail.com or visit the website totalchristmaspodcast.com.
Merry Christmas
Listen to this episode of Total Christmas Podcast
Author: Jack
Title: Episode 18 – Return of the Christmas Movie Quiz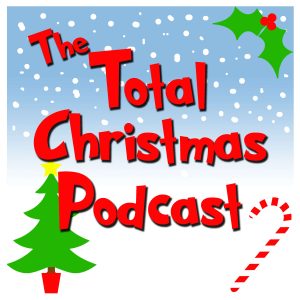 https://christmaspodcasts.com/wp-content/uploads/2020/10/5724367-episode-14-the-energy-carol-mp3-image.jpg
600
600
Christmas Podmaster
https://christmaspodcasts.com/wp-content/uploads/2023/06/logo4-300x138.png
Christmas Podmaster
2020-11-30 07:07:58
2020-11-30 07:07:58
Episode 18 - Return of the Christmas Movie Quiz