Well blow me down if it isn't a brand spanking new episode of The TCP.
Well, it is if you're listening to it when it's just come up out, if not then it's an old episode.  I don't know when you're listening, but I hope you enjoy this rubbish.
Thanks to Benji Pearson we find out that the story of Babushka from the last episode is actually just a rip off of the story of La Befana, the old lady who delivers presents to all the good children of Italy.  Here's a clip of Orson Welles telling the legend:
Next up we look at the Christmas Not So Classic Have A Cheeky Christmas by the Cheeky Girls.  It's not awful, but it's not good either.
Actually, it is awful, plus they traumatise a reindeer in the video (I'm not kidding watch the video):
This episode's Joke is once again provided by Benji Pearson?  Was I misguided in given him a chance to return.   Only you can decide…
Then it's Ebenezer Sanford an episode of the 70s sitcom Sanford & Son.
It's okay.  If you want to watch it, here's a link:
https://www.dailymotion.com/video/x6chy3q
This week's recommendation is Behind The Bells.  It's a podcast hosted by Robert Nicholas that looks at the making of classic Christmas movies.  From inception to script, casting and production.  Have a listen, you might learn something:
https://podbay.fm/p/behind-the-bells-podcast
I also appeared on an episode of Jingle Jank where Scott and Jay battle it out to find out who sang it better.  I got to judge the competition and my ruling was just and fair:
https://jinglejank.com/episodes/027.html
If you want to get in touch, the email is totalchristmas@gmail.com
The website is totalchirstmaspodcast.com
Merry Christmas.
Listen to this episode of Total Christmas Podcast
Author: Jack
Title:
Episode 33 – Ebenezer Sanford & Son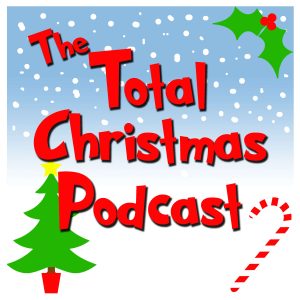 https://christmaspodcasts.com/wp-content/uploads/2020/08/totalchristmas-scaled.jpg
2560
2560
Christmas Podmaster
https://christmaspodcasts.com/wp-content/uploads/2023/06/logo4-300x138.png
Christmas Podmaster
2021-07-03 20:27:01
2021-07-03 20:27:01
Episode 33 - Ebenezer Sanford & Son