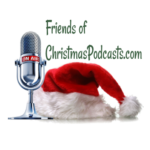 Happy Monday, Christmas fanatics! This week, join Julia, Thom, and Anthony as they discuss the 1998-dark-family-drama-Comedy(?) film, Jack Frost, starring everyone's favorite Batman, Michael Keaton! While all three elves have extensive histories with this movie, does it hold up to critical scrutiny 22-years after its release? And – more importantly – is it even a Christmas movie? Settle in with your favorite holiday drink from Starbucks to find out, in addition to getting their hot-takes on the trailer for the brand new, LEGO Star Wars Holiday Special, which drops this week on Disney Plus! And quick side-note, if you don't want to hear the hosts talk politics/the result of the 2020 election, make sure to skip the first five-and-a-half minutes of the episode!
Listen to this episode of Tis the Podcast
Author: Tis the Podcast
Title: A Snow-Dad Is Better Than No Dad.