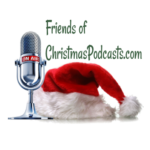 Welcome to the LAST EP for 2020. This is Christmas Podding's 2020 Season Final.
One week on, How we are Prolonging the season and keeping the Christmas Magic Alive.
Why you Should become a Christmas Squirrel and how it will help make Christmas 2021 the Best Christmas Ever.
How long should you leave up your decorations, trees and lights, we have the definitive answer Plus
Liam and Ness wrap up the year with a Show Classic "taking care of Christmas".
On the Season Final of Australia's ONLY Christmas Podcast.
Listen to this episode of Christmas Podding
Author: Liam Renton
Title: Christmas Podding -Season Final. What you MUST Start doing today to make Christmas 2021 the BEST CHRISTMAS EVER.