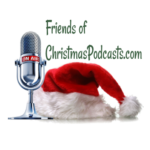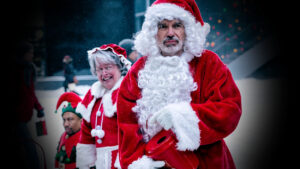 Classic Christmas movies are those that get watched year after year. We all have our favorites. And we all have those that maybe we can do without.
In this merry episode we take on some truth-telling about some classic Christmas movies that everyone knows and most like but movies that nonetheless really suck. Is such a thing possible?
We think so and yes we go there.
Lest you think I'm just a Christmas movie Grinch consider that complaining about Christmas movies is something of an art on the Internet. There are a lot of people out there who cannot stand certain Christmas movies. I know it's shocking.
When it comes to bad Christmas movies most publications play it safe and make lists of B-grade Christmas movies like this one.
Not us. We go there — to the Christmas big leagues. We're talking genuine Grade-A top flight CLASSIC Christmas movies that suck.
It is an interesting thing to think about. Christmas movies are really like no other kind of movies. There will always be diversity of opinion when it comes to any movie, Christmas or otherwise. But like hanging stockings or drinking eggnog, there is a tradition of having to endure replays of the same bad Christmas "classics" year after year.
We note in this episode about the growing trend of Christmas podcasting and how many new podcasts are out there. The great majority of them pursue movies as their topic. But would any of them really take on this topic? Movies are a sacred cow of Christmas that we think needs some tipping.
For many of this old Christmas films we grew up with them. As kids, maybe we did not know they were bad.
I can recall seeing A Christmas Story with my family when I was a teenager. We all thought it was a great movie, especially because it was a movie we saw with my Dad in a theater – a rare event. Even more rare was that he enjoyed it so much. We thought he was taking us because it appealed to us. We were surprised — and I think he was surprised — at how much he laughed at it. Of course, my father was a child of the 1940s. It makes sense it would connect with him.
Imagine my shock years later when discussing that movie with a friend. She was a young school teacher at the time. When I brought the movie up she immediately frowned. "That's a terrible movie," she said. "No child should ever see on a screen an image of Santa sticking his boot in a child's face."
It never occurred to me that was a bad scene or that it would affect someone. But I saw her point.
Movies in general are things we will never agree on.
But Christmas movies, for whatever reason, seem to get a pass in many ways.
In this episode we take a look a Christmas movies that play every year that should have been forgotten long ago.
Will we bring up one of your favs?
Do be shy in commenting what you feel — that is what makes this discussion always so interesting.
Listen to this episode of the Merry Little Podcast
Author: Merry Podcaster
Title: Classic Christmas Movies that Suck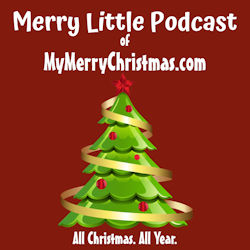 https://christmaspodcasts.com/wp-content/uploads/2020/09/mplepisode56-mp3-image.png
1500
1500
Christmas Podmaster
https://christmaspodcasts.com/wp-content/uploads/2023/06/logo4-300x138.png
Christmas Podmaster
2020-10-14 00:25:42
2020-10-14 00:25:42
Classic Christmas Movies that Suck