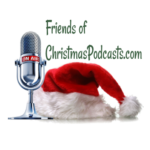 This week, Julia, Thom, and Anthony settle in to discuss the 1996, made-for-television holiday film, The Munsters' Scary Little Christmas! Though this un-inspired movie leaves a lot to be desired, the elves enjoy reminiscing about the original 1960's sitcom that inspired it, along with other old TV shows from that era that they grew up watching in re-runs thanks to Nick at Nite. Besides tuning in to discuss the merits and flaws of this movie, which is unquestionably a Christmas film, join the hosts as they reveal whether they were bigger fans of The Munsters or The Addams Family – in addition to I Dream of Jeannie or Bewitched; listen to Julia and Anthony discuss The Haunting of Bly Manor in non-spoilery terms; laugh at multiple failed attempts to hum/sing various TV show themes out of tune; agree or disagree with their suggestions for who should be re-cast in a Munsters remake; and ponder the hardest question of the week yet, courtesy of Reddit user GaryBlauman – "If you had to rank your top 3 Christmas movie musical scores, how would you rank them?" In addition, get excited as the elves reveal a slew of exciting movies coming up on their schedule, and stay tuned through the end credits to not only get a preview of the Goo Goo Dolls' brand-new cover of Let it Snow (from their first-ever, upcoming Christmas album, It's Christmas All Over, which drops on October 30th!) but to also hear four bloopers from this fun, nostalgia-filled episode! So settle in with your favorite holiday drink, open those windows to let that Autumn air blow in, enjoy the show, and get excited that we're nearly out of October already and that much closer to Christmas!
Listen to this episode of Tis the Podcast
Author: Anthony
Title: Episode 168: All Eddie Needs Is An Old-Fashioned, Transylvanian, White Christmas.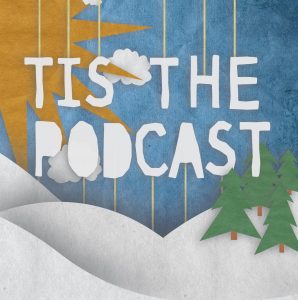 https://christmaspodcasts.com/wp-content/uploads/2020/08/tisthepodcast.jpg
1640
1628
Christmas Podmaster
https://christmaspodcasts.com/wp-content/uploads/2023/06/logo4-300x138.png
Christmas Podmaster
2020-10-19 00:36:40
2020-10-19 00:38:47
Episode 168: The Munsters' Scary Little Christmas.