What's up, dudes? Happy Halloween! Yes, it's October 31, All Hallows Eve, and that means we're talking about the Urtext of horror slashers, "Halloween" and its network television debut. There are frights and jumps, and many deaths from unsuspecting teenage babysitters. It's such a monumental movie that it spawned a multiversal franchise spanning 45 years.
Halloween is an iconic slasher film written by John Carpenter and Debra Hill, and released on Oct 25, 1978. Starring Jamie Lee Curtis and Donald Pleasance, it introduced us to the Shape, Michael Audrey Myers, who was committed to a sanitarium for murdering his teenage sister on Halloween night when he was a child. Fifteen years later, he escaped and returned to his hometown, where he stalked teenager Laurie Strode and her friends. Michael's psychiatrist Dr. Sam Loomis pursued him with the intention of ending the evil for good.
In 1980, NBC purchased the television rights to Halloween for about $3 million. "Halloween" aired on television for the first time in October 25, 1981. NBC's Standards and Practices censored certain scenes, much to the chagrin of Carpenter and Hill. This unfortunately resulted in the movie being too short to fill the two-hour time slot, and so Carpenter filmed about twelve minutes of additional material while he was making "Halloween II."
The newly filmed scenes include Dr. Loomis at a hospital board review of Michael Myers. Dr. Loomis also talks to a then-6-year-old catatonic Michael at Smith's Grove. Loomis also examines Michael's abandoned cell after his escape from the Smith's Grove facility, seeing the word "Sister" scratched into the door. Finally, Carpenter added a scene in which Lynda comes over to Laurie's house to borrow a silk blouse before Laurie leaves to babysit, just as Annie telephones asking to borrow the same blouse. Funnily enough, Laurie's hair is hidden by a towel, since Curtis had a much shorter hairstyle than she had worn in 1978.
Halloween became the model for countless slasher films, and, while many have tried, none have quite captured its raw, thrilling perfection. Indeed, Michael Myers is one of cinema's greatest villains! So grab your ghost costume, pack your revolver, and hunt down this episode on the "Halloween" NBC premiere!
Check us out on Facebook, Twitter, Instagram, Totally Rad Christmas Mall & Arcade, Teepublic.com, or TotallyRadChristmas.com! Later, dudes!
Listen to this episode of Totally Rad Christmas
Author: Gerry D
Title: Halloween '81 NBC premiere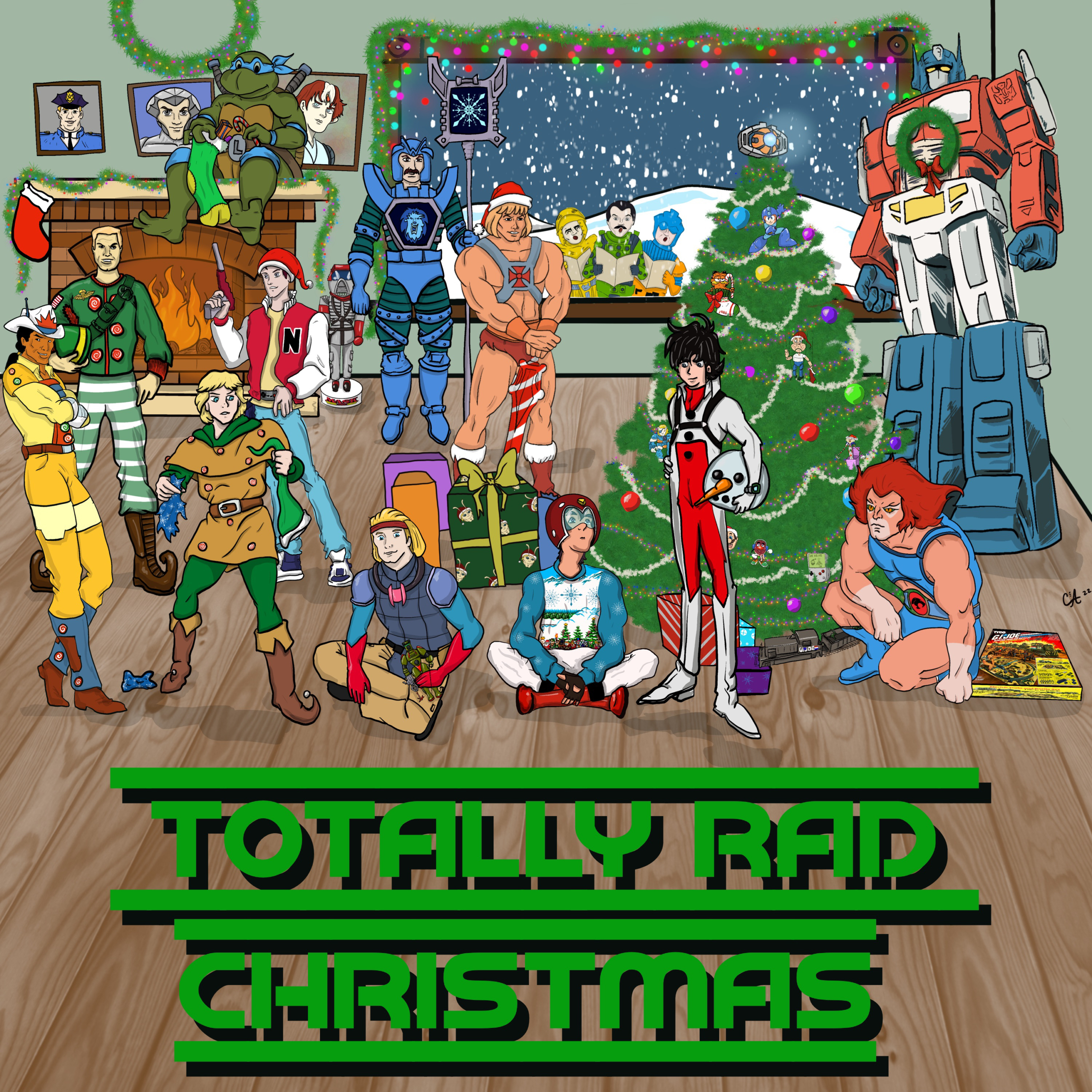 https://christmaspodcasts.com/wp-content/uploads/2023/10/7418CA16-2CBF-45F1-893C-8E5ACBC3D471-scaled.jpg
2560
2560
e_xander
https://christmaspodcasts.com/wp-content/uploads/2023/06/logo4-300x138.png
e_xander
2023-10-30 23:54:37
2023-10-31 05:54:52
Halloween '81 NBC premiere