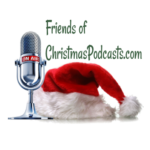 Happy New Year! In their first episode of 2021, Chris & Kris catch everyone up on their New Years Eve celebrations and how things are going so far this year. In the news, Kris talks about a few things to look forward to in New York City this year including a new train station and the MTA's plan to do away with metrocards. In Listener Mail, Chris talks about the off season for Rockefeller Center's skating rink. Finally, Chris reads an Apple podcast review. If you leave a review and reach out to the podcast, they'll send you a sticker pack and Christmas card to show their appreciation. Be sure to subscribe if you haven't already. The next episode will be unlike anything you've heard from Chris & Kris before. It's going to be a blast!
Links
Christmas Time in the City YouTube Channel
Listen to this episode of Christmas Time in the City
Author: Chris & Kris
Title:
It's 2021…. now what?