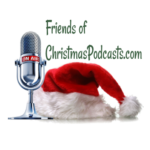 This week marks the 35th anniversary of the release of Santa Claus: The Movie (1985) and we celebrate with a special extended episode of our podcast!  First, we talk about where the reindeer lived out the rest of their days and how you can help their fellow reindeer; a recent Hollywood memorabilia auction that included some SC:TM props; and then the star-studded New York and UK movie premieres that happened this week in 1985!  Then it's on to Minute 35, where young Sarah Foster's letter is magically swept away to the North Pole and read by Anya!
Special Thanks to Jack from Total Christmas Podcast: https://www.totalchristmaspodcast.com/
Cairngorm Reindeer Herd – https://www.cairngormreindeer.co.uk/
Our Podcast Website – https://binstoybin.wixsite.com/binstoybin/santa-by-the-minute-podcast
Listen to this episode of Santa By the Minute Podcast
Author: santabytheminute
Title: Minute 35 – The 35th Anniversary Special!