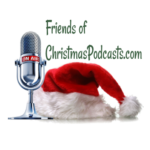 Scarlett and Holli had a difference of opinion on whether they liked the movie, but they 100% agreed about the picnic basket and the kisses.  Find out what we thought and let us know if you agree!
Listen to this episode of the NetFlixmas Podcast
Author: netflixmaspodcast
Title:
Naughty & Nice – Sugar, Spice, Boring and Nice?