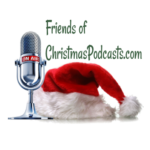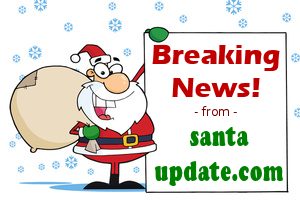 Greetings! The questions we are receiving about Santa, the North Pole and the virus are overwhelming the North Pole Post Office these days.
Santa very much understands your concerns. After all, you are dealing with incredible disruptions to your family, home, school and work on account of the virus — so why wouldn't it affect Santa and the North Pole, too?
Santa has ask me today to give you a candid update about the situation and more specifically what the North Pole plans to do about it all.
As we have previously reported the North Pole has not suffered as much from the virus as many other areas of the world.
In February, the North Pole stopped all travel in and out of the North Pole Sleigh Port.
Like nearly everywhere else, the North Pole then went into a mode of keeping people healthy, trying to educate them about sanitary practices such as washing hands more often, and monitoring elves very closely for any signs of sickness.
To date there has not been a single case of the Coronavirus at the North Pole. Santa and Mrs. Claus likewise have so far been able to avoid the disease.
As Christmas approaches the concerns remain: What if Santa travels the world and then catches the virus? What will happen if Santa has the virus when Christmas comes? Will Christmas then be canceled? What if the virus is present in a home at Christmastime – will Santa just skip that house? Will Santa wear a mask? 
These are all real questions that we have received, as well as thousands of others that are similar in nature.
Santa wants you to know that Christmas will happen this year. Many plans have been put in place to ensure that Santa will be able to deliver, on time, as he does every year.
We will work all season here at SantaUpdate.com to address these concerns.
Additionally, we invite you to listen to a new episode of the North Pole Podcast about this particular issue.
Santa does have plans. It is very clear he will not be able to visit in person with many people leading up to Christmas. This is for the safety of everyone involved. We are working on a number of solutions that will help people have a connection with Santa as much as possible this Christmas, including:
Scheduled chats with Santa at various venues on the Internet, including right here on SantaUpdate.com
There will be limited opportunities for brief private online chats with Santa — for free, of course
SantaUpdate will be providing greater news coverage this year
North Pole Radio News will begin online sharing of their news reports on November 1st this year — earlier than ever
Discussions on the North Pole Podcast will continue to focus on the status of the virus for Santa and the North Pole.
We have expanded the reach of the North Pole Post Office to all official sites of the North Pole so that folks can send wishlists to Santa
You can receive news reports via text. Please visit JingleKringle.com for more details
You can call Santa's office. Please see SantasVoicemail.org for more details.
Santa is making himself more available to the media this year for interviews
We would remind you to never pay for access to Santa Claus. Santa is always FREE. Unfortunately, in a year like this, there will be a lot of fake Santas out there for sale. Please do not engage with them.
Santa does have very specific plans, and backup plans, to cover Christmas around the world this year. The effort will involve more reindeer, more elves and more people than ever. Please check in often here at Santa Update for more information as it becomes available.
And please — keep sending us your questions. We will continue to do all we can to answer them.

Listen to this episode of the North Pole Podcast
Author: Elf Ernest
Title: Santa, the North Pole and the Virus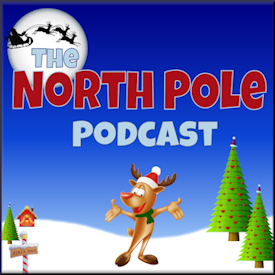 https://christmaspodcasts.com/wp-content/uploads/2020/08/npp.png
1516
1516
Christmas Podmaster
https://christmaspodcasts.com/wp-content/uploads/2023/06/logo4-300x138.png
Christmas Podmaster
2020-10-03 08:52:40
2020-10-03 08:52:40
Santa, the North Pole and the Virus