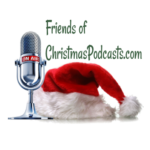 Surprise! We know Election Day can be stressful for many people, both in America and abroad – especially when the president himself/herself is being chosen – so we decided to record this very non-political, fun episode to drop today for those of y'all who want to tune out the news, distract themselves from real world events, and relax for an hour. Join Julia, Thom, and Anthony as they are joined by Todd Killian of Christmas Clatter Podcast to discuss the 1972 television special, You're Not Elected, Charlie Brown! This one's a special one because, despite the fact that they all have history with the Peanuts, Anthony is the only one who's ever seen this election day special in the past, so the other two hosts and their special guest are going in blind. Will they enjoy it? How does it hold up against other Peanuts holiday' fare? And is it a nice introduction to the cynical world of politics for young children while still entertaining them with the cartoonish hijinks of Snoopy, Woodstock, and Charlie Brown? Spoiler Alert – this is a very fun episode, filled with laughs and quotes, that you do not want to miss. And don't worry – no real life politics are discussed within, so if you're looking for full escapism today, you'll find it here in an episode that is also full of the pre-requisite amount of Christmas cheer! So grab your favorite holiday drink from Starbucks, get in line to Vote if you haven't already, put those earbuds in, and enjoy this special bonus episode. 
Listen to this episode of Tis the Podcast
Author: Tis the Podcast
Title:
You'll Never Get Elected, Charlie Brown. You Have No Way Of Winning. No Way.