In this special episode of Christmas Clatter, I'm thrilled to have a very special guest—my mom! Join us for a heartfelt conversation that delves into cherished holiday memories, family traditions, and the timeless magic of Christmas.
Together, we'll explore the joyous moments that have defined our family celebrations, from festive decorations to the delicious aromas that fill the air during the holiday season. Get ready for a candid and warm discussion as my mom shares her favorite Christmas stories and imparts the wisdom that makes the season truly special.
Tune in for an intimate look into the heart of our family's Christmas traditions, as we reflect on the significance of togetherness, gratitude, and the enduring spirit of the holidays. It's a mother-and-child reunion filled with love, laughter, and the shared warmth of the Christmas season.
Don't miss this heartwarming episode that celebrates the true essence of Christmas through the lens of family. Subscribe to Christmas Clatter for more personal stories, delightful conversations, and the genuine magic that makes the holiday season so unforgettable.
Join us as we share the love and joy of Christmas with a special family episode on Christmas Clatter!
Try Karte Drop for sending digital greeting cards and use promo code CLATTER23 for 12 premium Karte credits
Try Just The Recipe and use promo code CHRISTMASCLATTER23 for 30% off an annual plan
The Essential Christmas Playlist        Spotify        YouTube Music        Apple Music
Follow us on social media for more festive content and updates:
Instagram         Facebook
Support Christmas Clatter:
—–Affiliate Links—–
Virtual Studio
Ecamm Live
Graphic Design
Canva
Podcast Host
Buzzsprout
Affiliate links mean I earn a commission from qualifying purchases. This helps support my channel at no additional cost to you.
Listen to this episode of Christmas Clatter
Author:
Title: I Like The Waltons Believe It Or Not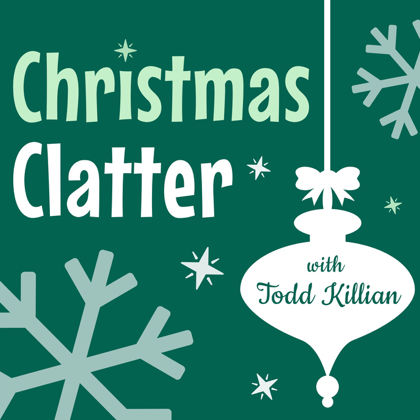 https://christmaspodcasts.com/wp-content/uploads/2020/09/Epi27-mp3-image.jpg
1400
1400
e_xander
https://christmaspodcasts.com/wp-content/uploads/2023/06/logo4-300x138.png
e_xander
2023-11-30 03:56:00
2023-11-30 05:56:23
I Like The Waltons Believe It Or Not