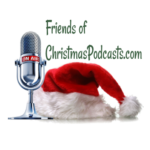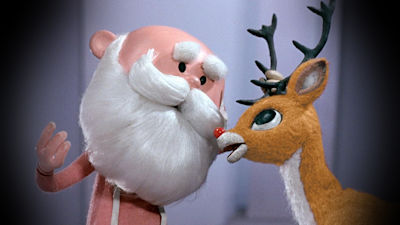 Rudolph the Red Nosed Reindeer is the most famous reindeer of all. Bigger than Dasher or Dancer or Vixen. Comet or Cupid or Donner or Blitzen. And he's about 110 years younger too.
That is only the first part of this amazing story of popular culture of Christmas in the 20th century. Rudolph, in fact, is as big a legend in the 20th century as Scrooge was in the 19th century. And that's saying something of a character who was written for a department store give-a-away.
The year was 1939 and fame Chicago department store Montgomery Wards gave writer Robert May the task of coming up with a Christmas character for children. The character did not need to Scrooge-like — he just had to fit within the pages of a simple coloring book that would be given away to children who lined up to visit Santa Claus in their stores.
May went to work and quite nearly screwed it up. He decided to feature a reindeer based on the simple fact that his young daughter loved reindeer and the part they played in Santa's story. So May created a reindeer he decided to name Rudolph.
The trouble came when May decided to give Rudolph a distinct feature: his bright red nose.
Ironically, just like the in the story itself, that crazy nose of Rudolph's created some trouble. May's boss was not so sure a character in a children's book should sport a red nose. It might infer that Rudolph had a drinking problem.
Such were the sensibilities in pre-war America in 1939.
~ Rudolph the Red Nosed Reindeer for the Christmas Hall of Fame ~
But May got past that by showing Rudolph visually to his boss — the story was saved and a Christmas legend was born.
Here we are, now 81 years later, talking about Rudolph the Red Nosed Reindeer entering the Christmas Hall of Fame.
And why not?
Rudolph has sold more books, more records, and more videos of his story than just about any other Christmas creation in the past 100 years — including the prodigious Christmas works of Bing Crosby, Jimmy Stewart, Elvis Presley and Frank Sinatra combined.
Rudolph sells.
And he appeals to children like no other character every created. Well, except for Santa Claus.
Will you vote for him in the Christmas Hall of Fame?
Listen to this episode of the Christmas Hall of Fame Podcast
Author: Jeff Westover
Title: Podcast Bio: Rudolph the Red Nosed Reindeer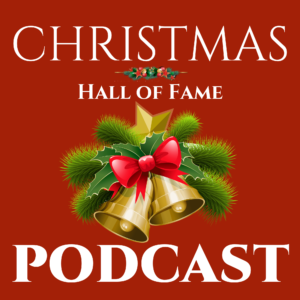 https://christmaspodcasts.com/wp-content/uploads/2020/09/chof-episode1-mp3-image.png
2000
2000
Christmas Podmaster
https://christmaspodcasts.com/wp-content/uploads/2023/06/logo4-300x138.png
Christmas Podmaster
2020-11-01 17:20:05
2020-11-01 17:20:05
Podcast Bio: Rudolph the Red Nosed Reindeer