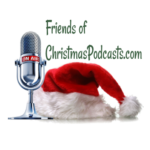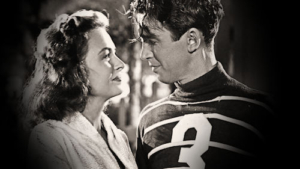 James Stewart is the only actor in the inaugural nominated class of the Christmas Hall of Fame. (Yes, Bing Crosby acted…but we know why he is really here).
Jimmy Stewart won't be the only actor who makes the Hall of Fame.
But there is something appropriate about him being the first to be nominated. In our preliminary surveys for the Hall of Fame his name was the first mentioned of all actors associated with Christmas movies – by a wide, wide margin.
Why do people think of James Stewart and Christmas?
There are many reasons, the first of which is quite obvious: the most popular Christmas movie of all time is It's a Wonderful Life.
~ James Stewart: Actor and Patriot ~
The story of that film is well known by Christmas fans.
Based on a short story by Phillip Van Doren Stern called The Greatest Gift the movie bounced around for a while between Hollywood studios before falling in the lap of Frank Capra.
Right after the war, Capra called Stewart and asked him to look at the lead part.  Stewart describes his conversation with Capra about it:
"Now, listen," Frank began hesitantly. He seemed a little embarrassed about what he was going to say. "The story starts in heaven, and it's sort of the Lord telling somebody to go down to earth because there's a fellow who is in trouble, and this heavenly being goes to a small town, and…"

Frank swallowed and took a deep breath. "Well, what it boils down to is, this fellow who thnks he's a failure in life jumps off a bridge. The Lord sends down an angel named Clarence, who hasen't earned his wings yet, and Clarence jumps into the water to save the guy. But the angel can't swim, so the guy has to save him, and then…"

Frank stopped and wiped his brow. "This doesn't tell very well, does it?"

I jumped up. "Frank, if you want to do a picture about a guy who jumps off a bridge and an angel named Clarence who hasn't won his wings yet coming down to save him, well, I'm your man!"
Of course, there's a lot more to the story of this movie. But movie fans for generations came to love this film — and it eventually ranked as the #1 inspirational film of all time — because it played on television for decades every Christmas season.
For over 35 years Jimmy Stewart and George Bailey were as big a part of every Christmas as Santa Claus.
Stewart was no one-hit wonder however. He was THE leading man in Hollywood in the 1930s. Then he interrupted his soaring career and joined the Air Force during World War II — completely distinguishing himself in new ways.
Once the war was over, he picked up the pieces and returned to his film career, starting completely over. He went on to a storied career that was capped by a low-budget and at-first rarely seen made-for-television Christmas movie called Mr. Krueger's Christmas.
~ James Stewart as Willie Krueger ~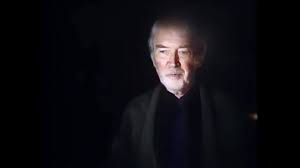 This television movie was a simple story: Stewart played a lonely senior citizen janitor who is prone to falling into bits of remembering the past and fantasizing about a more meaningful present.
He's lonely, missing his dead wife, and anxious to celebrate Christmas. A group of carolers come to his door one day and he responds enthusiastically, getting caught up in the music and fantasizing about being a part of it all.
This 30-minute film, made by an Academy award winning director, would like It's a Wonderful Life find constant replay on television Christmas after Christmas for decades. It would make a new Christmas star of Jimmy Stewart, mostly because of his one-take scene as he approaches the Baby Jesus in the manger.
In all, Jimmy Stewart the actor and Jimmy Stewart the American are beloved to the Christmas-loving world because his messages of Christmas still resonate, now decades after he has passed on.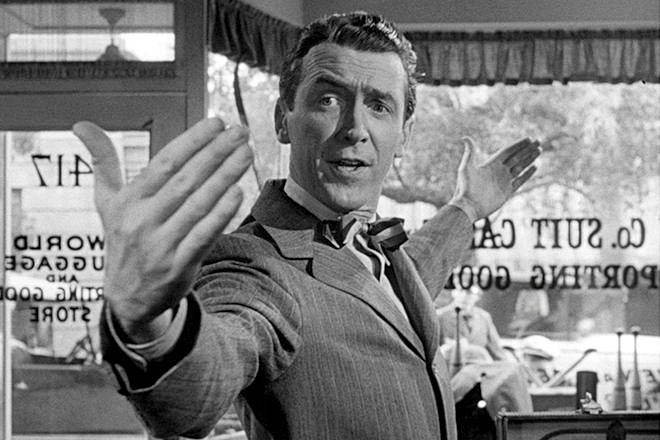 Listen to this episode of the Christmas Hall of Fame Podcast
Author: Jeff Westover
Title: Podcast Bio: James Stewart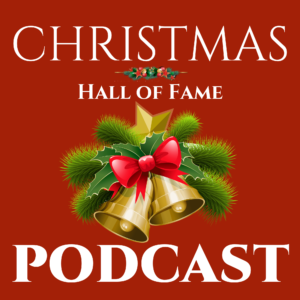 https://christmaspodcasts.com/wp-content/uploads/2020/09/chof-episode1-mp3-image.png
2000
2000
Christmas Podmaster
https://christmaspodcasts.com/wp-content/uploads/2023/06/logo4-300x138.png
Christmas Podmaster
2020-10-04 00:46:26
2020-10-04 00:46:26
Podcast Bio: James Stewart