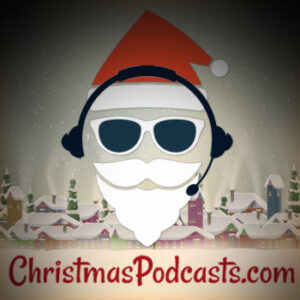 Christmas Podcasts Episode Rankings for October 2020 are as follows:
1. Christmas Hall of Fame Podcast – Podcast Bio: James Stewart
2. Christmas Clatter – Do You Hear What I Hear Motown
3. Santa by the Minute Podcast – That's Not Father Time
4. Tis the Podcast – The Munster's Scary Little Christmas
5. Seasons Eatings – Sweet Potato
6. Merry Little Podcast – 10th Anniversary of the Merry Podcast
7. Christmas Hall of Fame Podcast – Podcast Bio: Santa Claus
8. A Cozy Christmas Podcast – Billy's Santa Claus Experience
9. Totally Rad Christmas – Dougie Howser MD
10. North Pole Podcast – Santa, The North Pole and the Virus
Honorable Mention (barely missed the top ten) – Weird Christmas – Christmas Werewolves and Sleigh Bells & Mistletoe – Legend of Santa Animated Movie
The episode rankings this month take into account more than 10,000 downloads and listens via Christmas Podcasts and other platforms, as well as ratings and reviews collected from 35 different apps and platforms.
We will soon be releasing the first of our monthly Best of Christmas Podcasts rankings, which is a monthly accounting of more than 200 holiday-theme podcasts (not just the podcasts featured on ChristmasPodcasts.com).
Those rankings will take into account not only the current listenership of every podcast but also metrics involving website best practices, listener experience standards, podcast availability, Christmas community and social media activity, listener ratings, reviews and critical surveys.
Detailed criteria for these rankings are available for podcaster review on the Podcaster Forums of ChristmasPodcasts.com.
https://christmaspodcasts.com/wp-content/uploads/2020/08/bugle.jpg
1061
1500
Christmas Podmaster
https://christmaspodcasts.com/wp-content/uploads/2023/06/logo4-300x138.png
Christmas Podmaster
2020-11-02 20:15:47
2020-11-02 20:24:08
Christmas Podcasts Episode Rankings for October 2020