🎃 The 13th of July means it's spooky time again in the Advent Calendar House as we wheel our paraphernalia wagon back to 1977 to pay a long-awaited revisit to Who-ville on a Grinch Night we'll never forget.
Full show notes with links at: https://adventcalendar.house/episodes/halloween-is-grinch-night
****
🎙 On This Episode:
• Mike Westfall (@fallwestmike), fuzzy pink endangered species being chased down a mountain for existing.
• James Riley (@yourbuddyspooky), my personal Grinch alarm warden.
• Ethan "The Hungry Reader" (@Gtron), the guest of honor at the exclusive Grinch Night ball, from A Special Presentation or ALF Will Not Be Seen Tonight.
****
💬 Topics & Tangents:
• Halloween is Grinch Night on the Dr. Seuss Wiki.
• The worst, non-candy items we've gotten while trick-or-treating.
• Music composer Joe Raposo, whose greatest hits also include the Sesame Street theme, Bein' Green, and C is for Cookie.
• Hans Conried, the voice of Grinch in this special and Captain Hook in Disney's Peter Pan, was also the titular character in Dr. Seuss's The 5,000 Fingers of Dr. T.
• I badly describe the plot of Midnight Madness.
• The Hakken-Kraks in Oh, the Places You'll Go.
• Is the Grinch's magic only active on Grinch Night?
• The Euphemism, and other words I thought Dr. Seuss made up.
• An ode to the Whos' videophone.
• Dr. Seuss Goes to War, and other creators of great works doing terrible things.
• Bogleech's gallery of the Grinch's monsters, and our personal favorites.
• The Vug under the Rug.
• The Jibboo.
• The Birthday Bird.
• Camille Saint-Saëns's Danse macabre.
• Is this a prequel or something else? And where does The Grinch Grinches the Cat in the Hat fit?
****
📼 Retro Commercial Break:
• Franken Berry and Monsters Cereals (1986), preserved by Dinosaur Dracula.
****
🎤 And Now, These Messages:
"Halloween is Grinch Night" © 1977 DePatie–Freleng Enterprises.
The Advent Calendar House can also be found following you down a river of mysterious pink ooze on Twitter (@adventcalhouse) and Instagram (@adventcalendarhouse).
****
Listen to this episode of the Advent Calendar House podcast
Author:
Title: Halloween Is Grinch Night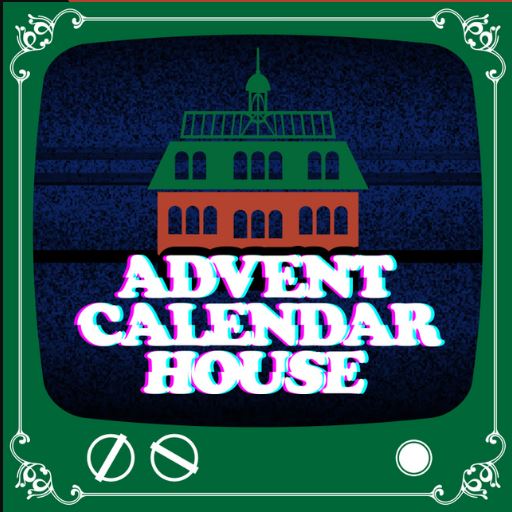 https://christmaspodcasts.com/wp-content/uploads/2020/08/adventcalendarhouse.jpg
512
512
Christmas Podmaster
https://christmaspodcasts.com/wp-content/uploads/2023/06/logo4-300x138.png
Christmas Podmaster
2021-07-12 22:08:48
2021-07-13 06:09:29
Halloween Is Grinch Night