Welcome to a special bonus episode of A Cozy Christmas Podcast.
Today, I'll begin reading one of my favorite Christmas novellas, The Christmas Hirelings by Mary Elizabeth Braddon.
Though it was published closer to the end of the Victorian period in 1894, it captures all the hallmarks of a Victorian story, overflowing with sentimentality – but there are some wonderful Christmasy scenes as well.
It tells the story of a lonely, gruff widower Sir John Penlyon as he spends Christmas with his friend Danby and his niece Adela. Danby points out how Christmas is dull without children around, and Sir John agrees. Danby quickly hatches a scheme to find some children to hire to bring into Sir John's lonely house. Will the children bring some much needed joy to Sir John's life?
In today's episode, we begin with the prologue that sets the story up, and then chapters 1-2 explain Sir John's backstory and why he has become so withdrawn and gruff. In next week's chapters, we will pick up where the prologue left off and find out what happens when the children arrive at Penlyon Place.
Enjoy!
You can help support the show: www.ko-fi.com/cozychristmas
Deck the Halls  by Kevin MacLeod is licensed under a Creative Commons Attribution 4.0 license. https://creativecommons.org/licenses/by/4.0/
Source: http://incompetech.com/music/royalty-free/index.html?isrc=USUAN1100368
Artist: http://incompetech.com/
Angels We Have Heard on High  by Kevin MacLeod is licensed under a Creative Commons Attribution 4.0 license. https://creativecommons.org/licenses/by/4.0/
Source: http://incompetech.com/music/royalty-free/index.html?isrc=USUAN1100368
Artist: http://incompetech.com/
Listen to this episode of the Cozy Christmas Podcast
Author: ArtK
Title: The Christmas Hirelings, Part 1, by Mary Elizabeth Braddon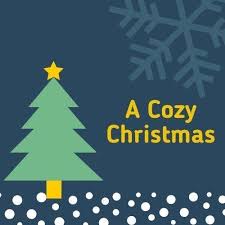 https://christmaspodcasts.com/wp-content/uploads/2020/10/A-Cozy-Christmas-logo.jpg
1500
1500
Christmas Podmaster
https://christmaspodcasts.com/wp-content/uploads/2023/06/logo4-300x138.png
Christmas Podmaster
2021-07-09 10:14:52
2021-07-09 10:14:52
The Christmas Hirelings, Part 1, by Mary Elizabeth Braddon